Pacific Region
Alaska, California, Guam, Hawaii, Oregon, Washington and British Columbia.
Pacific Region President
Devon N. Glazer, DPM, FACFAS
Lake Forest, CA
Phone: (949) 272-0007
Contact the Pacific Region
---
Pacific Region Officers
Kerry J. Sweet, DPM, FACFAS
Vice President
Seattle, WA
(253) 209-4463
Matthew D. Doyle, DPM, MS, FACFAS
Secretary/Treasurer
Mountain View, CA
(650) 934-709
Pacific Region Residency Director Mentors
Jarrod M. Shapiro, DPM, FACFAS
Chino Valley Medical Center
Lake Forest, CA
(909) 222-7735
Kerry J. Sweet, DPM, FACFAS
DVA - Pugent Sound Healthcare System
Fox Island, WA
(253) 209-4463
---
Recent Activity and Upcoming Events
Pacific Region Membership Meeting
The Pacific Region held their annual meeting with ACFAS 2023 in Los Angeles, CA on February 9 Matthew Doyle, DPM, FACFAS, Pacific Region Secretary/Treasurer, led the discussion. The meeting provided an opportunity for members to meet Region officers and hear about their plans for the upcoming year including:
Pacific Region support of poster/manuscript presenters
Pacific Region support of students and the Student Club at CSPM and Western
Pacific Region educational opportunities
Attendees were entered into a drawing for a $100 Amazon Gift Card. Ben Cullen, DPM, FACFAS was selected as the winner.
Ben Cullen, DPM, FACFAS and Matthew Doyle, DPM, FACFAS


ACFAS Pacific Region Funds Poster Research at the 2022 Annual Scientific Conference
In an effort to support research activities, the ACFAS Pacific Region provided funding to the following residents as poster presenters at ACFAS 2022 in Austin:
Posters:
The Impact of Online Learning in Podiatric Medical Education
Victoria H. Liew, DPM and Elizabeth A. Ansert, DPM

Total Ankle Replacement Algorithm for the Treatment of Varus and Valgus Deformity
Collin G. Messerly, DPM and Helene Cook DPM

A Case Series of Intramuscular Myxomas in the Foot
Shirley S. Chen, DPM, AACFAS and Megan A. Ishibashi, DPM, AACFAS

Trimalleolar Ankle Fracture Malunion Revision with Posterior Malleolar Osteotomy and Ankle Arthrodiastasis Circular External Fixator
Brian Kuklok DPM

Custom 3D printed Implant for First Metatarsal Head Osteonecrosis
Brian Kuklok DPM and Evan Smith, DPM

The Open Chevron Technique for Medializing Calcaneal Osteotomy
Edee Renier, DPM and Molly Ichikawa, DPM




Manuscripts:

Outcomes of Minor Lower Extremity Amputations With and Without the use of Indocyanine Green Angiography
Ramez Sakkab and Tyler MacRae

Early Outcomes of the Vantage Total Ankle System
Collin G Messerly, DPM and David Eastman, DPM

Pain Management Following Foot and Ankle Surgery
Megan, A, Ishibashi, DPM, AACFAS

Congratulations to these resident and post graduate fellow authors on their research!



ACFAS Pacific Region Supports Student Scholars
ACFAS Region Scholars are funded by the ACFAS Region Presidents Council, specifically their home Region, and are usually the president-elect or an officer of their local ACFAS Student Club. Their local ACFAS Regions honor them as future leaders of the profession. Pictured below is Youssef Moustafa '24, the 2022 Region Scholar from California School of Podiatric Medicine; and Donya Rabadi '25, the 2022 Region Scholar from Western University School of Podiatric Medicine. They are joined by Greg Still, DPM, FACFAS, Region Presidents Council Chair.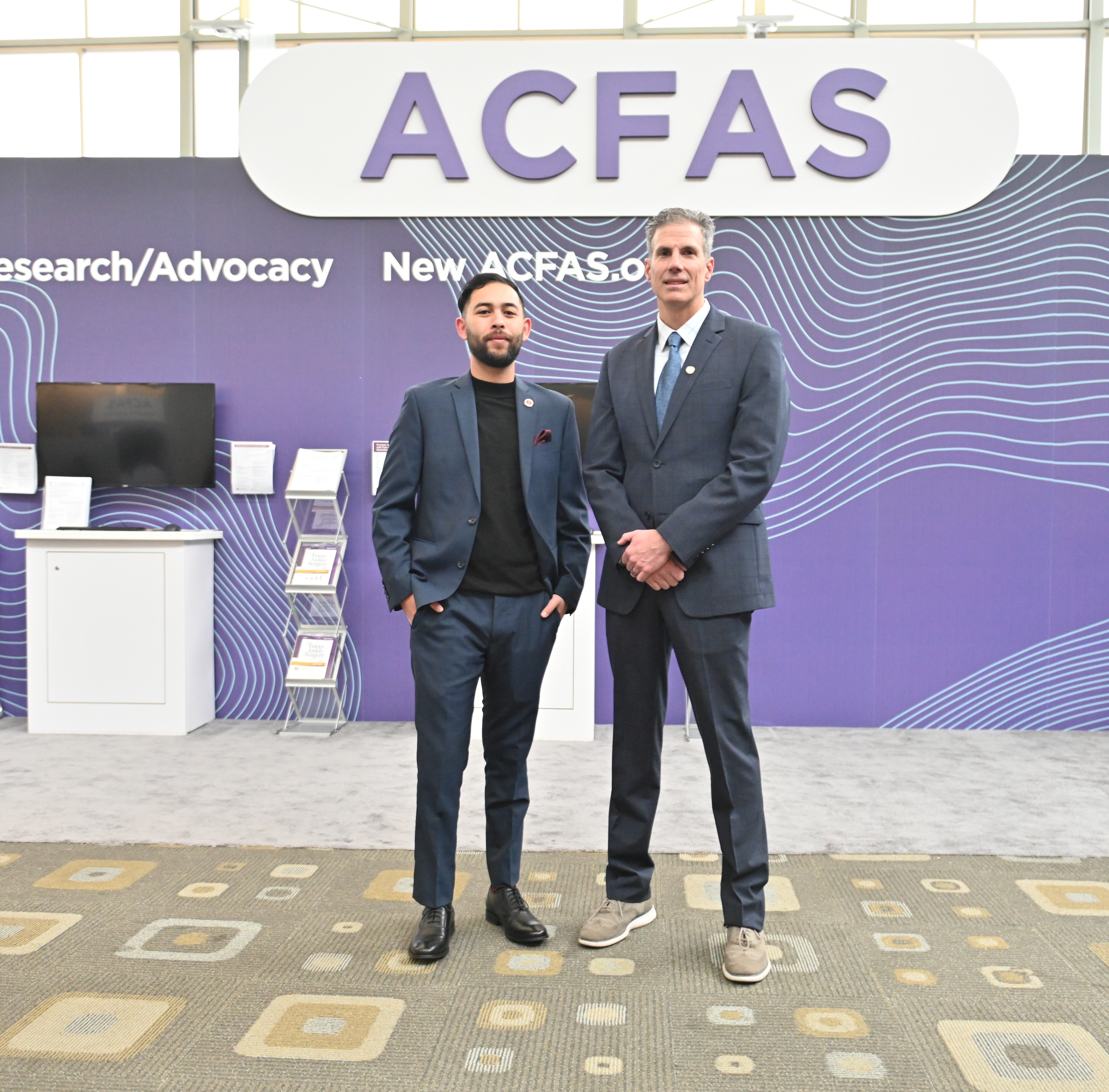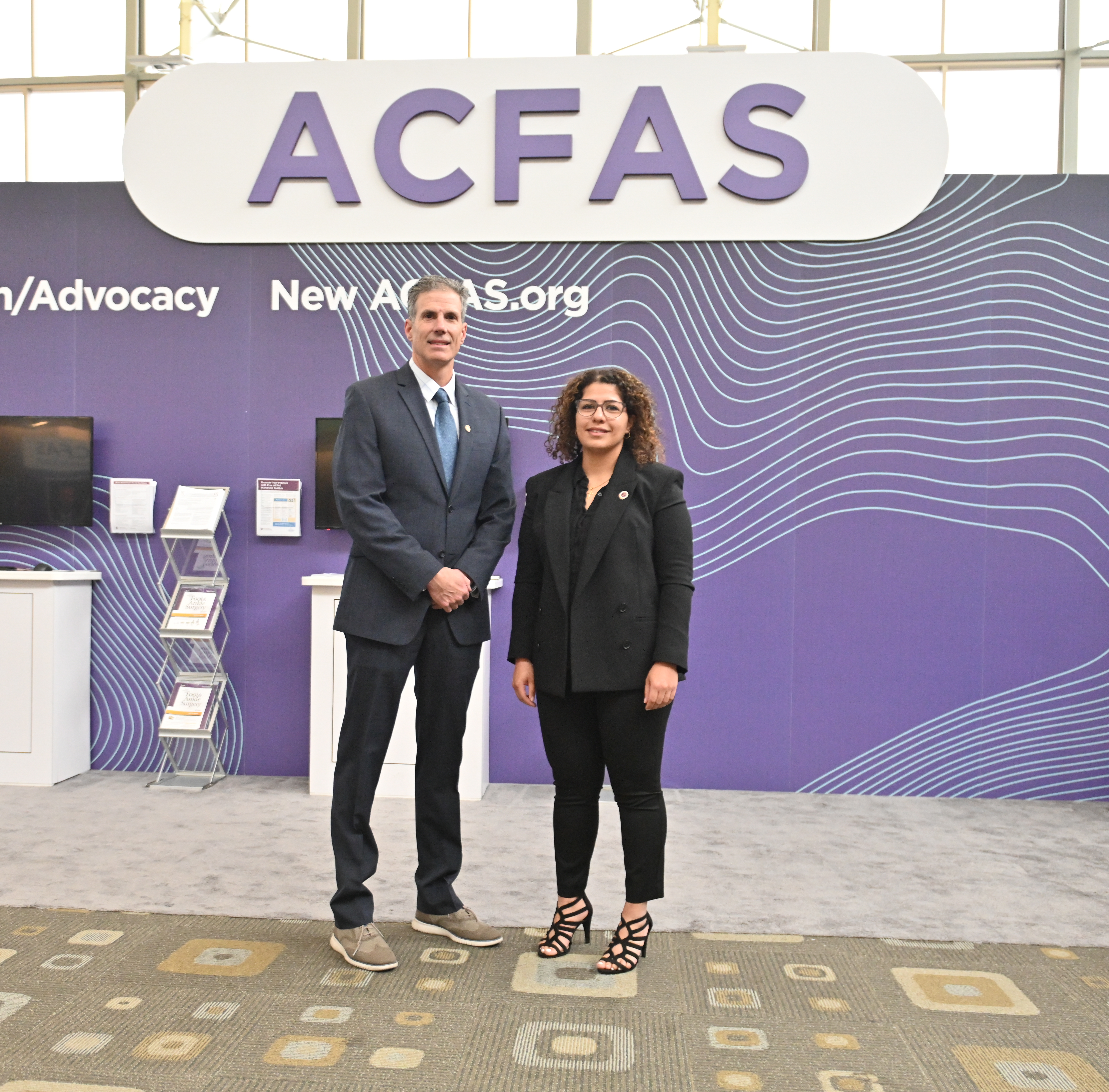 Congratulations to Youssef and Donya for being chosen as ACFAS 2022 Region Scholars!


---
Region Goals for First Half of 2023
Attend Region Presidents Council Meeting held during the Annual Scientific Conference in Los Angeles, CA
Host ACFAS Pacific Region Meeting held during Annual Scientific Conference in Los Angeles, CA
ACFAS Pacific Region support of posters and manuscripts presented at the Annual Scientific Conference in Los Angeles, CA
Support planning of a Pacific Region complications course
---
Dues
A portion of ACFAS member dues is allocated for Region activities. Regions use these funds to further the goals of ACFAS at the state and local level: to promote the superior care of foot and ankle surgical patients through education, research and promotion of the highest professional standards. Regions also work on outreach to students and residents, helping to give them a successful start in their career as a foot and ankle surgeon.
Regions are affiliate organizations of the American College of Foot and Ankle Surgeons. They are granted a charter and license to use the ACFAS name and logo, are mandated by their own articles of incorporation and bylaws and remain separate entities from the parent organization.
For more information about Region activities, please contact Michelle Kennedy, ACFAS Director of Membership and Post Graduate Affairs.
---
Contact the ACFAS Region Presidents Council Chair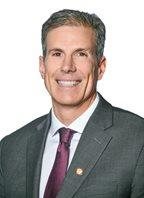 Gregory P. Still, DPM, FACFAS
Wheat Ridge, CO
Phone: (303) 422-6043